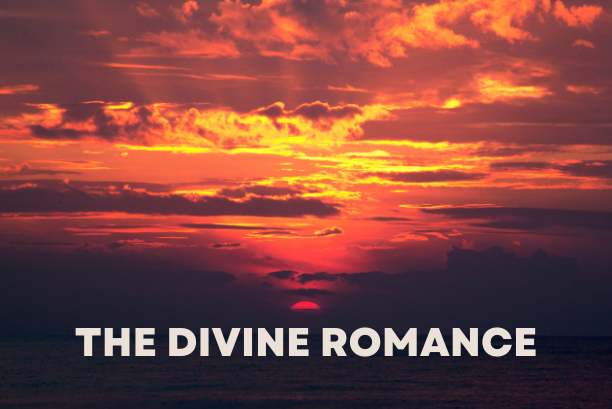 Discover
Focus: The Bible reveals that God became a man to court us and that now He wants us to court Him by our becoming divine through our personal, affectionate, private, and spiritual relationship with Him.
*Note: definition of court: be involved with romantically with the intention of marrying
I. According to the Bible, there is a divine romance between God the Creator, the Redeemer, who is the groom, and His redeemed people, who are His bride.
A. Read:
Genesis 1:26 And God said, Let Us make man in Our image, according to Our likeness…
Genesis 2:18 And Jehovah God said, It is not good for the man to be alone; I will make him a helper as his counterpart.
B. How does Genesis 2:18 reflect what is in God's heart?
C. Many people know that God loves us. However, how many realize that the love God has for us is not just God's loving pity for poor sinners, but is actually romantic love? Throughout the centuries, God has had a romance with man; He created man with the purpose of having a counterpart.
D. From Genesis to Revelation, the entire Bible is a divine romance! Read the portions below. How can we see the divine romance in each portion?
Isaiah 54:5 For your Maker is your Husband; Jehovah of hosts is His name. And the Holy One of Israel is your Redeemer; He is called the God of all the earth.
Hosea 2:19-20 And I will betroth you to Myself forever; Indeed I will betroth you to Myself in righteousness and justice and in lovingkindness and compassions; indeed I will betroth you to Myself in faithfulness, and you will know Jehovah.
John 3:29-30 He who has the bride is the bridegroom; but the friend of the bridegroom, who stands and hears him, rejoices with joy because of the bridegroom's voice. This joy of mine therefore is made full. He must increase…
Revelation 19:7 Let us rejoice and exult, and let us give the glory to Him, for the marriage of the Lamb has come, and His wife has made herself ready.
Revelation 21:2 And I saw the holy city, New Jerusalem, coming down out of heaven from God, prepared as a bride adorned for her husband.
E. Can you think of any other verses that have this thought of the divine romance in them?
II. Song of Songs is a poetic, abridged form of this romance.
A. This book is a history of love in an excellent marriage, a story of the love between the wise King Solomon, the writer of this book, and the Shulammite, a girl of the countryside.
B. Discuss how two very different people could become one!
C. In the romance between the great King Solomon and the girl from the countryside, because the two did not match each other, the king became a "country man" in order to go to her village to court her, to gain her love. On the one hand, he made himself the same as the country girl; on the other hand, he made the country girl a queen. How does this portray the divine romance between God and man?
III. Like the Shulammite, we need to pass through a process to become God's counterpart by having a personal, affectionate, private, and spiritual relationship with Him.
A. Personal and Affectionate – we need to develop our secret life with the Lord and enjoy the Lord's love
1. How can we see "personal" and "affectionate" in the following verses?
Matthew 6:6 But you, when you pray, enter into your private room, and shut your door and pray to your Father who is in secret; and your Father who sees in secret will repay you.
Song of Songs 1:2 Let him kiss me with the kisses of his mouth! For your love is better than wine.
2. The word "him" in Song of Songs 1:2 refers to Solomon, who is a type of Christ (Matthew 1:1).
3. After you have received Christ as your life, you must have a very personal seeking after Christ. No one can represent you or do anything for you in this matter. It must be personal, and not merely corporate. How is your personal relationship with the Lord Jesus right now?
B. Private and Spiritual – our spirit is the key to contacting and worshiping God
Song of Songs 1:4 Draw me; we will run after you—the king has brought me into his chambers—we will be glad and rejoice in you; we will extol your love more than wine. Rightly do they love you.
John 4:24 God is Spirit, and those who worship Him must worship in spirit and truthfulness.
What are "the king's chambers" for us today? See Ephesians 2:22 if you need help. 
How do we enter into the "king's chambers" today? See Ephesians 5:18-20 for some examples if you need help.
Share with one another your experience of having a private time with the Lord and any learnings/tips you may have. How can you cultivate a time with the Lord that is full of fresh love for Him?
Apply
I. Our time with the Lord should be characterized as being personal, affectionate, private, and spiritual. Which one stands out to you the most and why?
II. Song of Songs 1:4 says, "Draw me, we will run after you." Our pursuit of the Lord will cause others to be attracted to Him.
A. Consider who in your life has helped you to run after the Lord. Who in your life would you like to see run after the Lord?
B. Pray for the Lord to draw you and these ones in your heart.