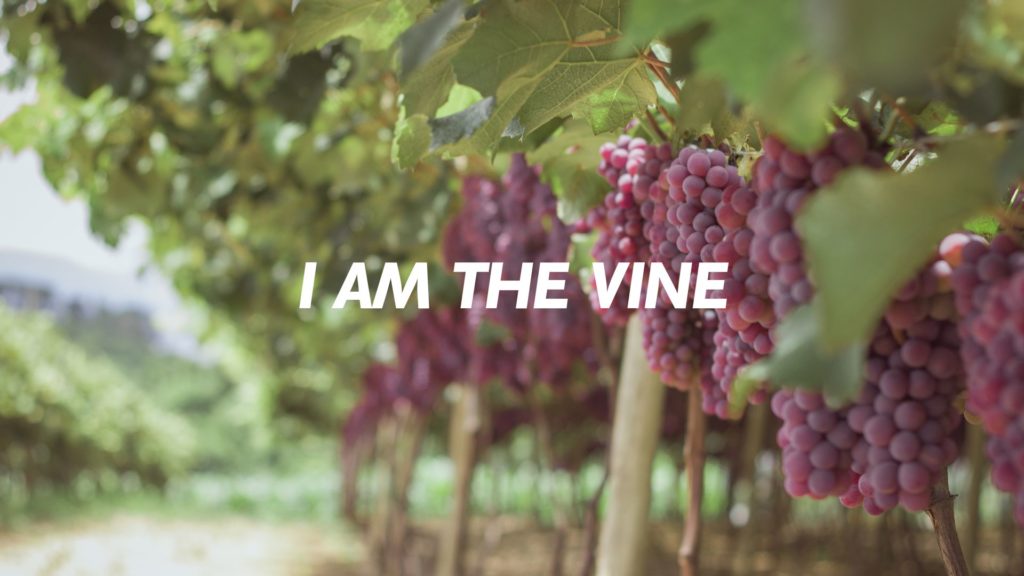 Discuss
Describe a relationship you have that's very important to you.
Discover
Focus: Christ came to be the vine so that we, the branches, would have a continual, intimate, and dependent relationship with Him.
I. Read John 15:1-5. What are some things that branches and vines do according to these verses?
II. The relationship between the branch and the vine is one of abiding. The Greek word for "abide" means to stay (in a given place, state, relation, or expectancy); hence, to abide, remain, and dwell. To abide in Him is to remain and dwell in the Lord (John 15:4-5).
III. To abide in the Lord is a matter of fellowship. To have unceasing fellowship with Him is to abide in Him, and to abide in Him is to maintain this unceasing fellowship with Him. How is your fellowship with the Lord these days? Are you able to get some personal time to fellowship with Him at least in little ways (e.g. prayer before your meals, etc)?
IV. What did the Lord mean by the phrase "apart from Me you can do nothing"? How does this go along with Philippians 4:13
V. What word in John 15:11 shows us what should characterize our abiding in Jesus? According to this verse, how extensive should this characteristic be? Have you had some experience of this?
VI. This passage mentions what happens to the branches when they don't abide in the vine. What do you think would happen to the vine without any abiding branches? (Hint: read v. 8!)
Apply
The Lord Jesus told us that apart from Him we can do nothing (John 15:5). This implies that we should do everything with Him and be with Him all the time. The following verses also describe our need to constantly remain in contact with the Lord. What practical ways can we see in each verse below that are a great help to us to abide in Him all the time? Which of these verses are the most helpful to you personally?
Philippians 4:6-7
1 Corinthians 1:2
Thessalonians 5:16-18
Ephesians 5:18-20
Bible Verses
John 15:1-5 I am the true vine, and My Father is the husbandman. 2Every branch in Me that does not bear fruit, He takes it away; and every branch that bears fruit, He prunes it that it may bear more fruit. 3You are already clean because of the word which I have spoken to you. 4Abide in Me and I in you. As the branch cannot bear fruit of itself unless it abides in the vine, so neither can you unless you abide in Me. 5I am the vine; you are the branches. He who abides in Me and I in him, he bears much fruit; for apart from Me you can do nothing.
Philippians 4:13 I am able to do all things in Him who empowers me.
John 15:11 These things I have spoken to you that My joy may be in you and that your joy may be made full.
John 15:8 In this is My Father glorified, that you bear much fruit and so you will become My disciples.
Philippians 4:6-7 In nothing be anxious, but in everything, by prayer and petition with thanksgiving, let your requests be made known to God; 7and the peace of God, which surpasses every man's understanding, will guard your hearts and your thoughts in Christ Jesus.
1 Corinthians 1:2 To the church of God which is in Corinth, to those who have been sanctified in Christ Jesus, the called saints, with all those who call upon the name of our Lord Jesus Christ in every place, who is theirs and ours.
1 Thessalonians 5:16-18 Always rejoice, 17unceasingly pray, 18in everything give thanks; for this is the will of God in Christ Jesus for you.
Ephesians 5:18-20 And do not be drunk with wine, in which is dissoluteness, but be filled in spirit, 19speaking to one another in psalms and hymns and spiritual songs, singing and psalming with your heart to the Lord, 20giving thanks at all times for all things in the name of our Lord Jesus Christ to our God and Father.